VueOptical
Interactive and engaging touchscreen. Combined optical simulation with virtual try on that is designed to assist in educating patients and upselling optical products
The VueOptical uses state of the art augmented reality technology, alongside patient friendly animation, graphics, and videos, to provide the ultimate customer shopping experience.

Encourage Patient Interaction

Easy to Use and Understand

Expand Optical Inventory

Maximize Revenue Per Patient Visit
Vue Demo
VueOptical Key Features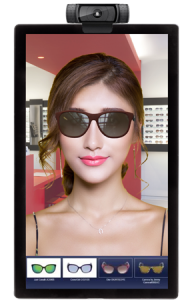 Virtual Try-On
The Virtual Try-On expands your optical inventory and opens the door to increased sales opportunities. Patients can use augmented reality to quickly and easily try on a variety of frame styles and colors.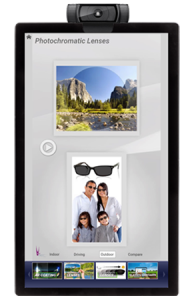 Lens Simulation
The Lens Simulator enables effortless up-selling of lens treatments by illustrating their benefits. Interactive animations compare visual perspective before and after treatment.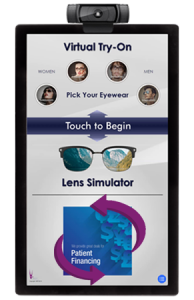 Digital Marketing
The rotating marketing banner on the VueOptical home screen echoes the marketing messages seen throughout your practice. The more that a patient views your messages, the more likely their interest is sparked in all that you have to offer.
Get Started