VueLibrary
An embedded video library of educational & promotional videos for your website that attracts patients & grows your business
The VueLibrary is fully customizable to fit the individual needs of your practice, making it easy to connect to your patients

Increase Website Traffic

Easy to Use and Understand

Go-To Resource For Eye Care Education

Gain Credibility With Potential New Patients
Vue Demo
VueLibrary Key Features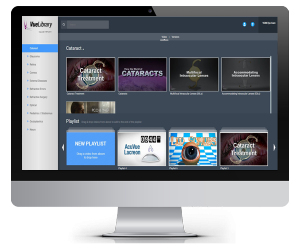 Comprehensive Video Library
Patients can view videos on a range of topics to learn about various conditions & treatments. The VueLibrary extends the in-office experience to your patient's home, improving patient retention.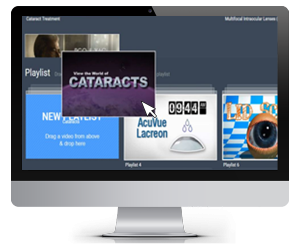 Customizable service
Select and manage the narratives throughout your website. Create playlists for different areas of your site and customize the player to include your own videos that reflect your practice's branding.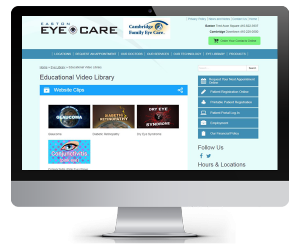 Capture Potential Patients
Integrating educational videos on your website helps your business stand above the saturated market while establishing your website as a resource for eye health information. In an increasingly digital world, integrating smart videos on your site help put your best foot forward.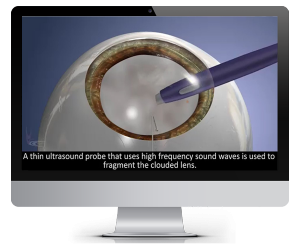 Comfort & Inform
A big mistake many practices have made is embedding real surgical content on their website. This method actually repels patients rather than attract them. Our approach is to comfort and inform patients using videos that combine real people with pleasant, scientific animation.
Get Started